Look at what our clever friends Matt and Bonnie, formerly Lone Moose, did with their workspace/bedroom/storage area. So multifunctional, and now uncluttered:
BEFORE / AFTER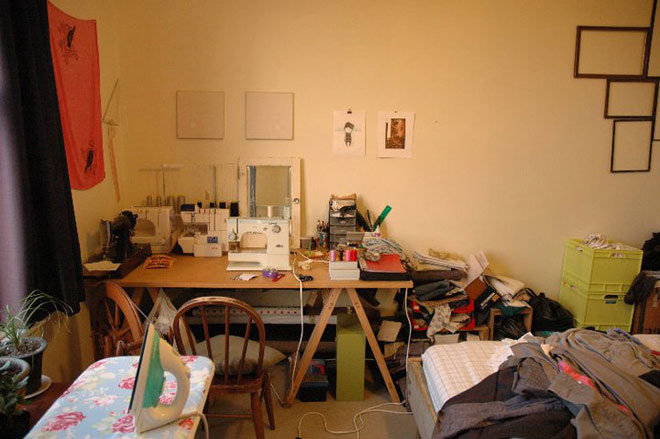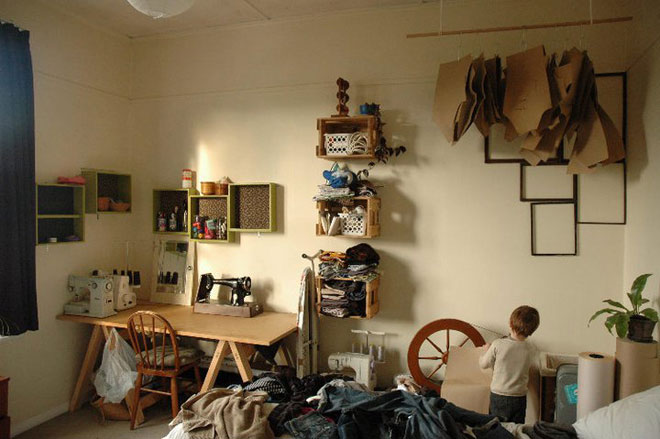 MAKING
Preparing the drawers before going on the wall, and painting the new pulley rack. They followed our Pulley Rack Project instructions from World Sweet World Magazine issue #8 – you can check out the whole project here.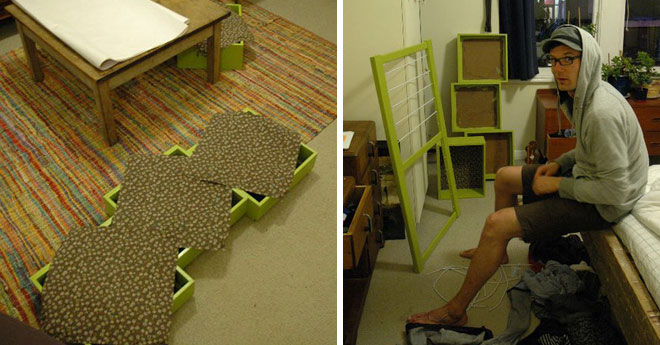 NEW WORKSPACE ALL DONE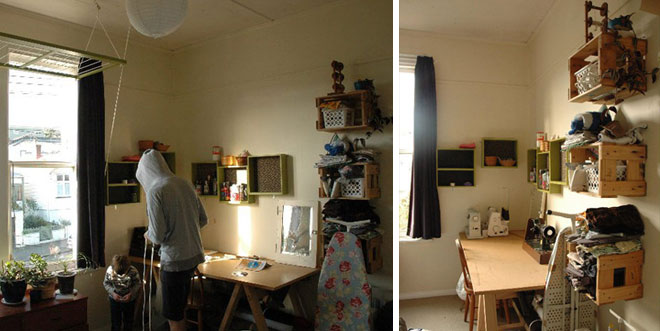 Thanks, Bonnie, Matt and Theo!
-Thomas
Tags: Drawers, issue #6, makeover, pulley rack, recycling, upcycling